September was an amazing month for me and my project - MWgift(s). Along with sales on eBay,
Amazon has surprised me with some sales too. I had the pleasure to learn the selling side of it. I plan to up to date my online selling review just before end of the year, that will give me enough time to get all the experience.
In new stock area, it was a quiet month. I have posted only one item on eBay last month - a jute bag. It is unisex checked patterned jute bag with a zip closure. Very actual in UK from October, due to introduced plastic bag charges.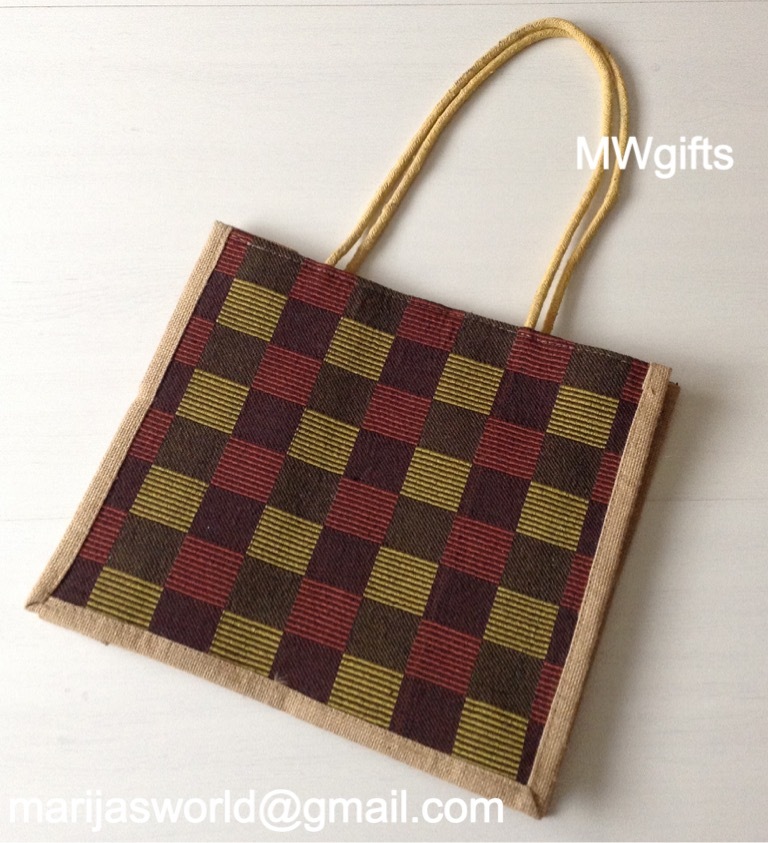 You can find it in three colours:
1. Red and Orange
2. Blue and Grey
3. Burgundy and Brown
I will have new stock delivered by end of October, so I expect November to be a busy month indeed. Stay tuned to my page on eBay and Amazon to be first to see the new selection.
I am preparing a blogpost about what do I carry in my handbag. Look out for it later this week and I will add photos of my own jute bags for you to have a look at. I think they are great, eco-friendly, but yet stylish bag to carry out and about.